This week, we revealed two of the MECO 2021 keynote speakers! 
We are honored to announce  professor Yannis Manopoulos of Open University, Cyprus and Aristotle Unversity, Thessaloniki (emeritus) and professor Danilo Mandic of Imperial Collage, London. In the following weeks, we will be unveiling additional keynote speakers, so, stay tuned!
Professor Manopolous will be presenting on the subject of "Recommending POIs in LBSNs with Deep Learning". He is an international expert on the subject of Data Managment and a world renowned scientist, who has received over 15000 citations from more than 2300 distinct academic institutions coming from over 100 countries (h-index=55). He has been with the University of Toronto, the University of Maryland at College Park, the University of Cyprus and the Hellenic Open University, and has served in  doctorate committees in six different countries, and served as an external valuator to universities and funding agencies in over 15 different countries.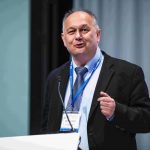 Professor Mandic will be presenting on the subject of "Hearables: From in-ear recording of vital signs and neural function to doctorless hospitals." Professor Mandic is an distinguished expert in the field of adaptive signal processing and bioengineering, he he has received numerous awards, among which International Neural Networks Society  (INNS) award for "Outstanding Achievements in Neural Engineering." He has published over 300 articles, some of which  in IEEE Spectrum and MIT Technology Review.